Cityscape: A corner of Dubai, taken by Nguyễn Thanh Tùng.
Viet Nam News
HÀ NỘI — People and landscapes of various countries and territories seen through the lenses of Vietnamese photographers are now on display at an exhibition in Hà Nội.
The exhibition showcases 135 photographs shot in various countries worldwide.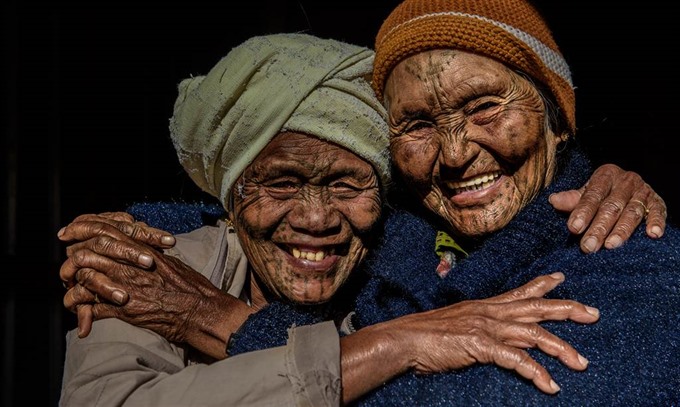 Palling around: Old Chin Women Friendship, taken by Nguyễn Quốc Ái.
Visitors will enjoy a visual tour to many countries through photos of Burj Khalifa Tower (Dubai), Eiffel Tower (Paris), festivals in India, fire dance in Sri Lanka and portraits of local people around the world.
The photos were selected from nearly 1,800 entries by 216 Vietnamese photographers at home and from around the world, which were submitted to the International Landscapes and Humans Through the Lens of Vietnamese Photographers photo festival.
The event is organised by the Việt Nam Association of Photographic Artists (VAPA) in honour of the 65th celebration of the traditional day of Việt Nam's photography (March 15). Late President Hồ Chí Minh signed Decree 147/SL to found the Việt Nam National Cinema and Photography Company on March 15, 1953.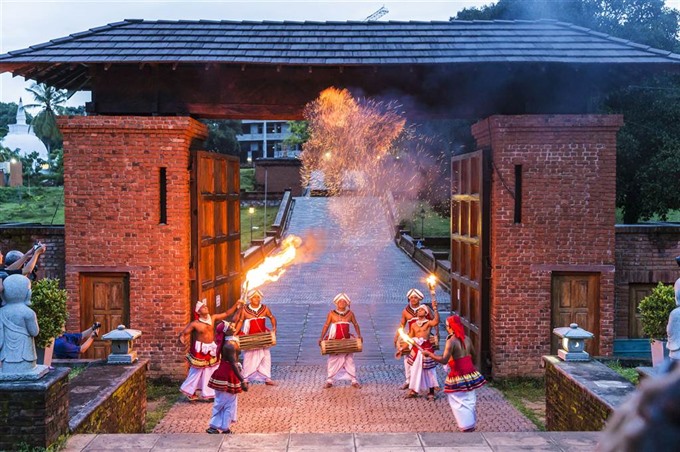 Blazing: Fire dance in Sri Lanka by Vũ Tường Chiểu.
On the occasion, the VAPA, in co-operation with the Department of Art, Photography and Exhibition under the Ministry of Culture, Sport and Tourism, will organise a seminar, as well as many other activities, to honour the father of Vietnamese photography Đặng Huy Trứ, who introduced photography in Việt Nam some 150 years ago.
One of the missions with which Decree 147 charged photographers was to introduce the lives and struggles of international friends to the Vietnamese public.
"That's the reason why we open the exhibition titled 'foreign lands and friends through the lens of Vietnamese photographers' to commemorate the anniversary," said Vũ Quốc Khánh, president of the VAPA.
Snowfall: White night in Stockholm, taken by Vũ Quang Ngọc.
"We hope that the exhibition will showcase Vietnamese photographers' creativity and different angles in seeing lives and people in foreign countries. We believe that you will enjoy their works."
"It is also expected to build archives of photos about countries worldwide to serve as references for domestic studies and to tighten the solidarity between Việt Nam and the international community," he said.
The exhibition will run until March 25 at the Việt Nam Art Photograph Archives and Exhibition Centre on Tôn Thất Thuyết Street, Hà Nội. — VNS
Nguồn: vietnamnews.vn