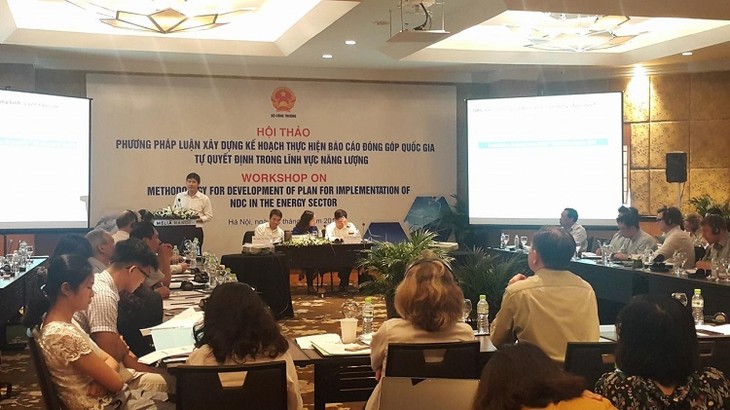 (Photo: icon.com.vn)
Nguyen Duc Cuong of the Ministry of Industry and Trade reviewed Vietnam's implementation of its green energy policy and the Paris agreement on climate change, since submitting the first version of the National Determined Contribution (NDC) in September 2015.
Cuong said that by the end of last year, Vietnam was able to generate 7.6% of the required renewable electricity, mainly by small hydro-power plants. He noted that the achievement was thanks to incentives which have boosted solar energy in Vietnam.
"The Ministry of Industry and Trade has proposed adjustments to the wind power price list following the great impact of solar energy. About 4,000 MW of wind electricity will be on line before next June, far beyond the set target of 850MW by 2020. Changes in policies have boosted the development of green energy and reduced greenhouse gas emissions," said Cuong.
Nguồn: vovworld.vn