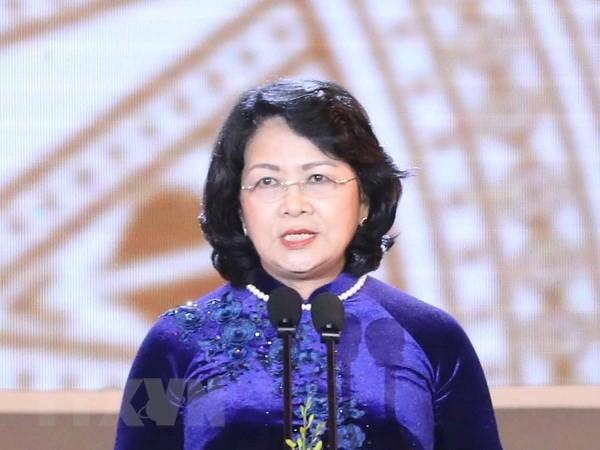 Vice President Dang Thi Ngoc Thinh. (Photo: Phuong Hoa/VNA)
Through the GSW, to open on Thursday, Vietnam will continue to affirm its active role and stature at international forums, its contributions to ensuring gender equality and women's advancement, and share ideas for promoting gender equality and encouraging women's involvement in economic fields.
The Vice President's bilateral activities aim to maintain all-level exchanges, promote ties at the local level and boost partnerships across economics, trade, education, climate change response, and environment protection.
Nguồn: vovworld.vn