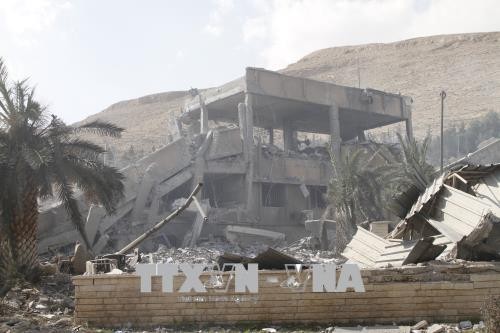 Damage to the Syrian Scientific Research Center in Douma following the alleged attack (Photo: VNA)

Happening 2 weeks ago, the suspected attack prompted punitive US, British, and French air strikes. OPCW's mandate is to determine if banned chemical weapons were used in the Douma attack, not to assign responsible for the attack.
On Friday, a Reuters witness said a vehicle that appeared to have a license plate of the kind used by international organizations was in the area close to the site of the alleged attack in Syria's Douma under Russian escort. The arrival of the vehicle comes three days after a UN security team turned back while doing reconnaissance in Douma for the visit of inspectors from the OPCW.
Nguồn: vovworld.vn