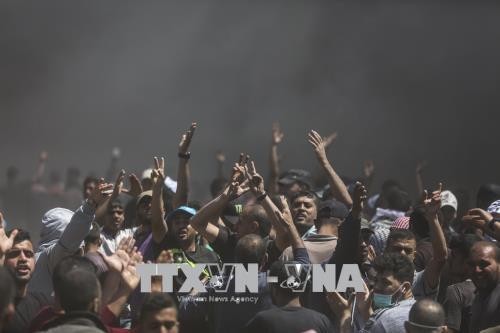 A clash between Palestinian protesters and Israeli army in Gaza on May 14, 2018 (Photo: Xinhua/VNA)
Chief Prosecutor Fatou Bensouda told AFP that the ICC is "vigilantly following developments on the ground and recording any alleged crime that could fall within" the tribunal's jurisdiction. She said the violence must stop.
The US on Monday moved its embassy from Tel Aviv to Jerusalem, sparkling conflicts between Palestinians and Israeli forces that killed 60 Palestinians and injured 2,700 others.
Nguồn: vovworld.vn